Now on Display.
This exhibit  highlights some of the finest Civil War artwork from the collection of the Military Museum on a rotating basis.
The first installment of the exhibit includes works by Thure de Thulstrop and James Walker, including Thulstrup's vivid paintings that were used to create a set of chromolithograph prints in 1886 that become the most popular and best-selling prints ever produced, and will later on include Walker's twelve-foot long painting of the Battle of Resaca that had been believed to be lost since 1959 but was recently discovered and restored.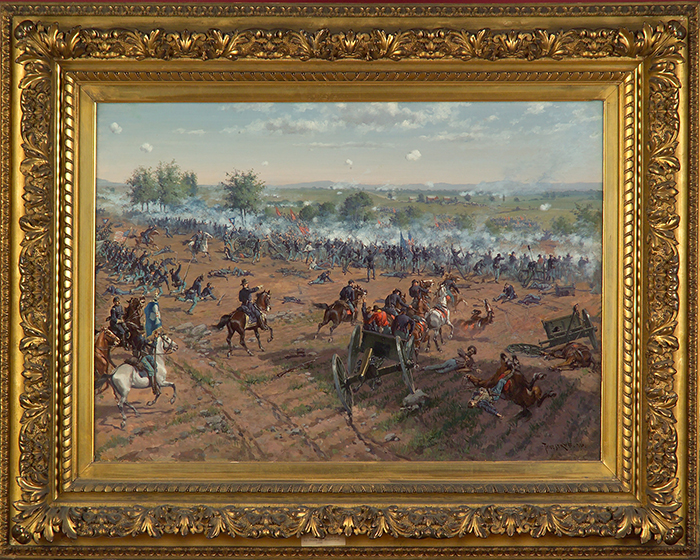 "Hancock at Gettysburg," by Thure de Thulstrap depicts a critical moment during the Battle of Gettysburg when Major General Winfield Scott Hancock rides along the Union lines to steady the troops as the Confederate army bombards the Union position on Cemetery Ridge prior to Pickett's Charge.
Battle of Resaca Coming Soon:
James Walker's mural of the Battle of Resaca depicts Major General Daniel Butterfield's division in the background charging Confederate lines, while Union officers, including Joseph Hooker, Oliver O. Howard, and Daniel Sickles assemble in the foreground.